The top five climate risk stories this week
1) Citi sets portfolio emissions targets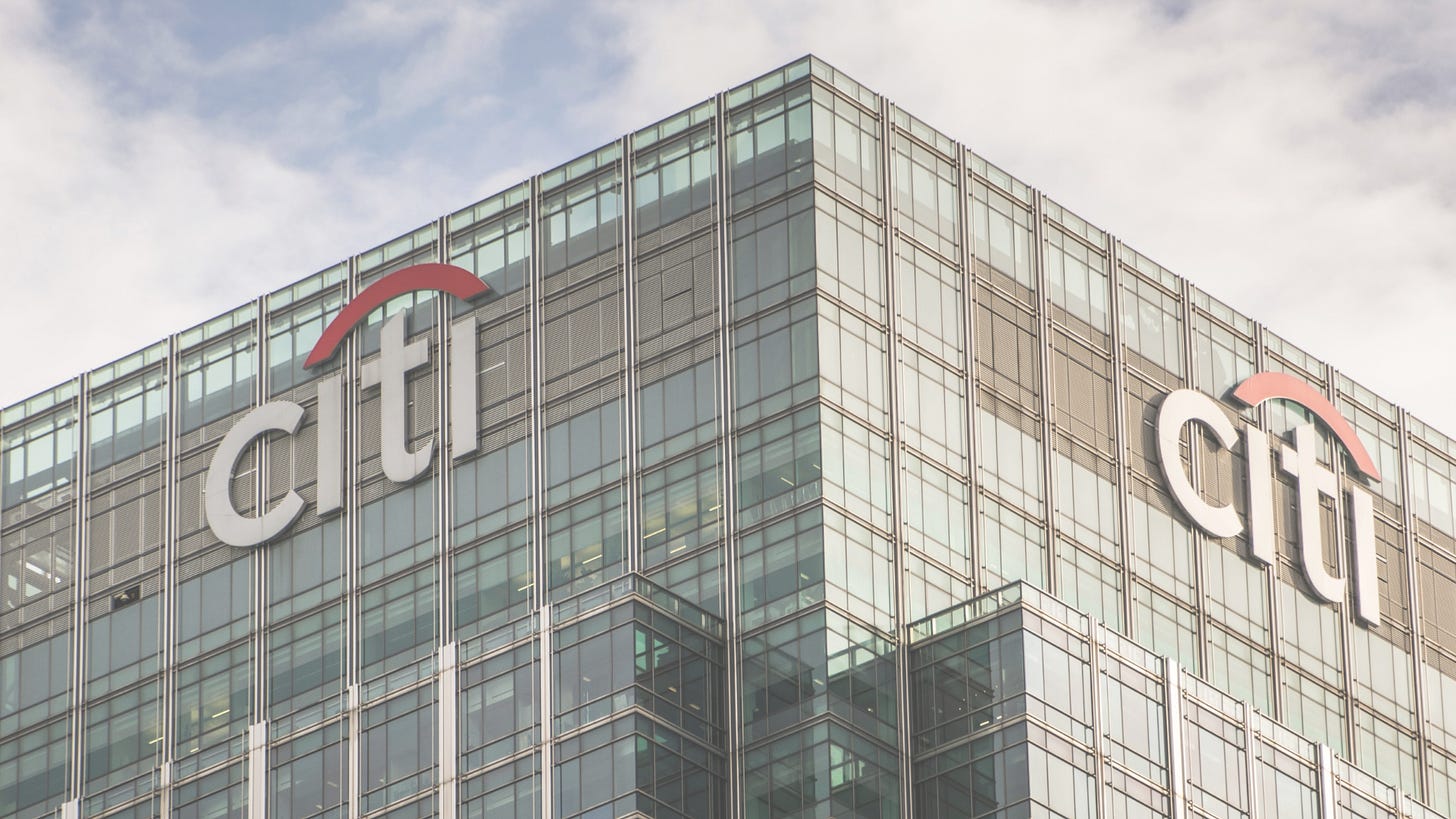 Citi joined Wall Street rivals Goldman Sachs, JP Morgan, and Morgan Stanley in publishing 2030 financed emissions targets as part of its plan to meet its net zero by 2050 commitment.
Released Wednesday, the targets cover two portfolios: energy and power. Citi aims to cut absolute emissions in its energy portfolio by 29% and the emissions intensity of its power portfolio by 63%, both relative to a 2019 baseline.
Environmental group the Sierra Club praised Citi's decision to target an absolute emissions cut for its energy portfolio. In contrast, Goldman Sachs, JP Morgan, and Morgan Stanley have all chosen emissions intensity-only targets. "With these new commitments, Citigroup has surpassed the low bar set so far by its peers and taken an important first step toward aligning its lending practices with a climate-stable future," said Sierra Club Fossil-Free Finance Campaign Manager Ben Cushing.
In a statement accompanying the targets, Citi chief Jane Fraser said the bank would work with all its clients — including fossil fuel clients — to draft "credible plans" to shift to net zero emissions. But she said it would turn to "clients exits as a last resort" if transition plans were not forthcoming.
Citi also published its 2021 Task Force on Climate-related Financial Disclosures (TCFD) report on Wednesday. This included an updated climate risk heat map, identifying those sectors the bank finances that are "most sensitive to climate risk". The sector ranked most vulnerable to transition risk was energy and commodities, to which Citi had $49.5 billion of exposure, about 6.3% of its total credit portfolio, as of 2020. The portfolio most vulnerable to physical risk was coal, to which the bank had just $592 million of exposure — less than 0.01% of its total portfolio.
2) BlackRock chief: TCFD reports are "essential tools"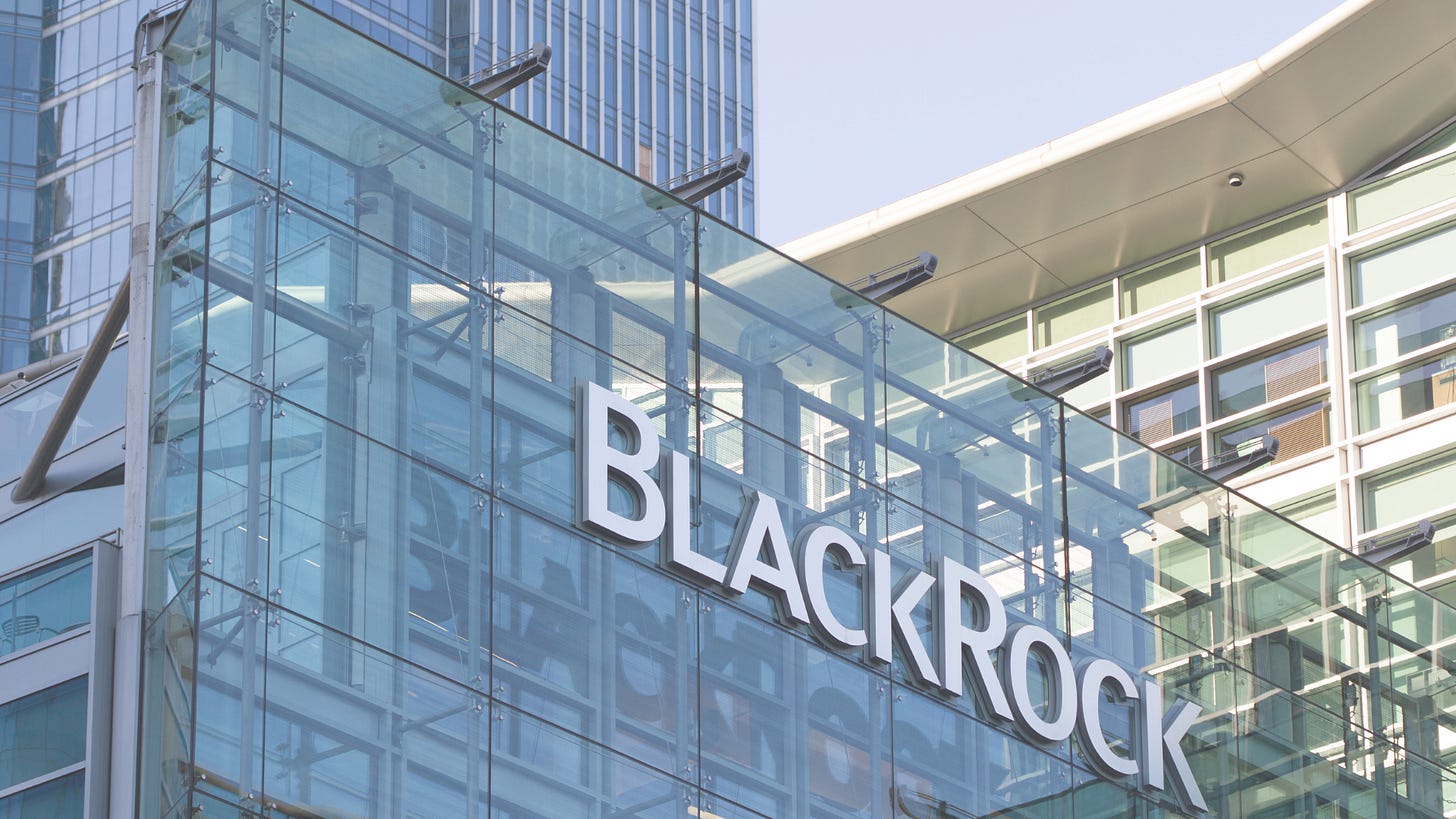 BlackRock chairman Larry Fink said Task Force on Climate-related Financial Disclosures (TCFD) reports are "essential tools" for understanding businesses' ability to weather future challenges.
In his 2022 letter to the CEOs of companies that BlackRock invests in — his 10th to date — Fink laid out why the asset manager is so focused on sustainability. Far from being about "a social or ideological agenda", he explained that it is an expression of "stakeholder capitalism", driven by shareholders, employees, customers, and communities.
"We focus on sustainability not because we're environmentalists, but because we are capitalists and fiduciaries to our clients," Fink wrote. "That requires understanding how companies are adjusting their businesses for the massive changes the economy is undergoing. As part of that focus, we are asking companies to set short-, medium-, and long-term targets for greenhouse gas reductions. These targets, and the quality of plans to meet them, are critical to the long-term economic interests of your shareholders". Fink added that the need for this information was why BlackRock has pushed portfolio companies to report in line with TCFD recommendations.
Fink also said that BlackRock is working to give more of its customers the option to influence how proxy votes are cast at the companies they invest in. Right now, this option is enjoyed by select institutional clients, but the asset manager is working to "expand that universe". This could give asset owners that invest in BlackRock funds the freedom to vote in support of climate-focused proposals at portfolio companies, like those mandating climate risk disclosures or restricting support for carbon-intensive projects.
3) Methane emitters pose climate-related regulatory risks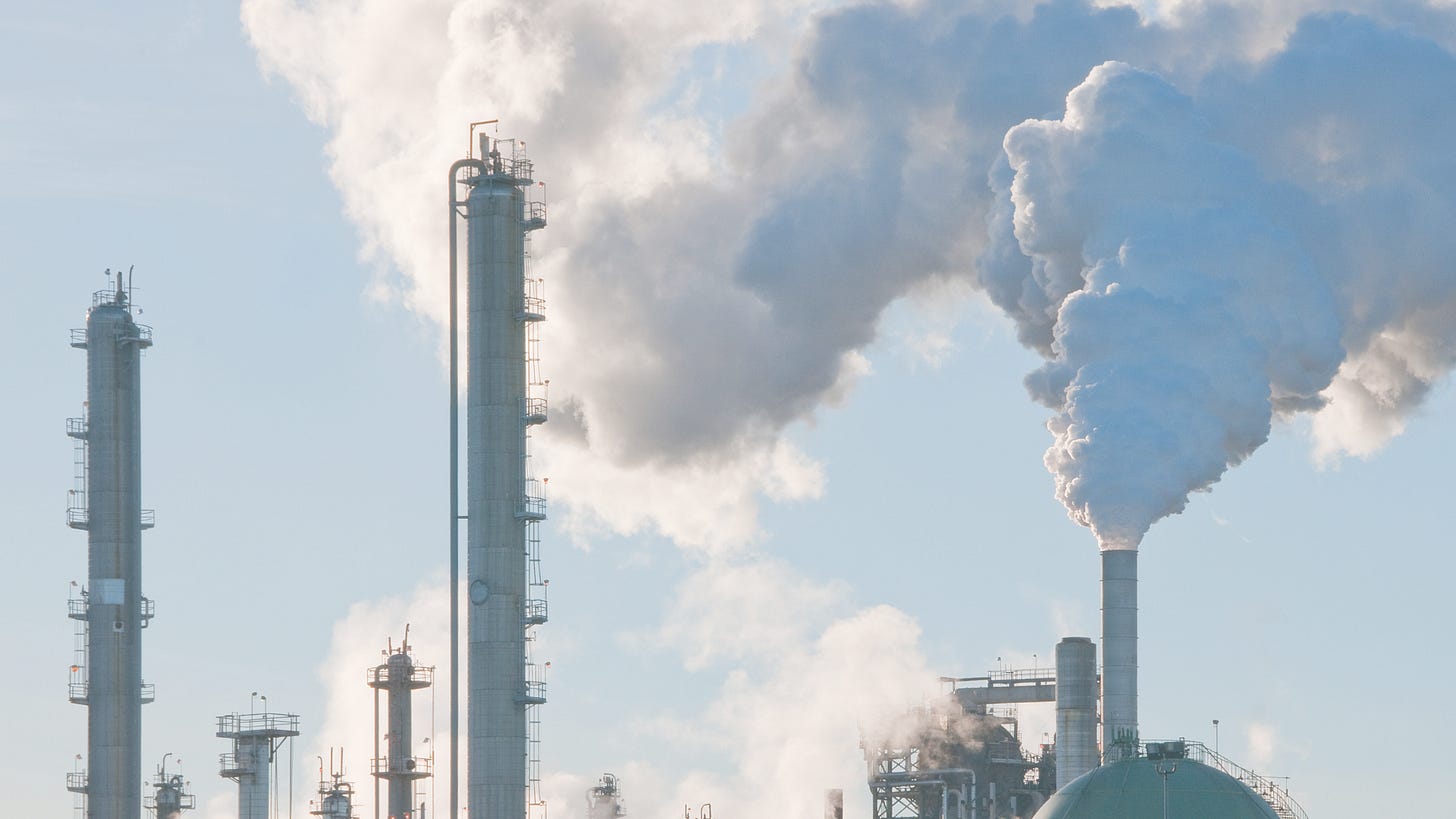 Investors in the oil and gas sector should confront companies on their methane policies, the nonprofit group Carbon Tracker Initiative has said.
As methane emitters become easier to identify using geospatial technology, they face greater regulatory risks, such as financial penalties. These are being ushered in through legislative proposals like those introduced by the European Commission in December. Such regulatory risks could impair the value of real assets and securities held by investors.
To limit these risks, Carbon Tracker Initiative recommends investors track existing oil and gas infrastructure and set investees "a deadline for reporting methane emissions based on independently verified direct measurement". It further suggested investors tell firms to set "specific short-term reduction targets" in order to catalyze emissions-reducing efforts.
Methane reduction shot up the international agenda following the UN Climate Change Conference in Glasgow last November, where the US, European Union, and a host of other countries launched the Global Methane Pledge. This binds the signatories to cut global methane emissions by at least 30% by 2030.
4) Climate change climbs list of risk experts' concerns — survey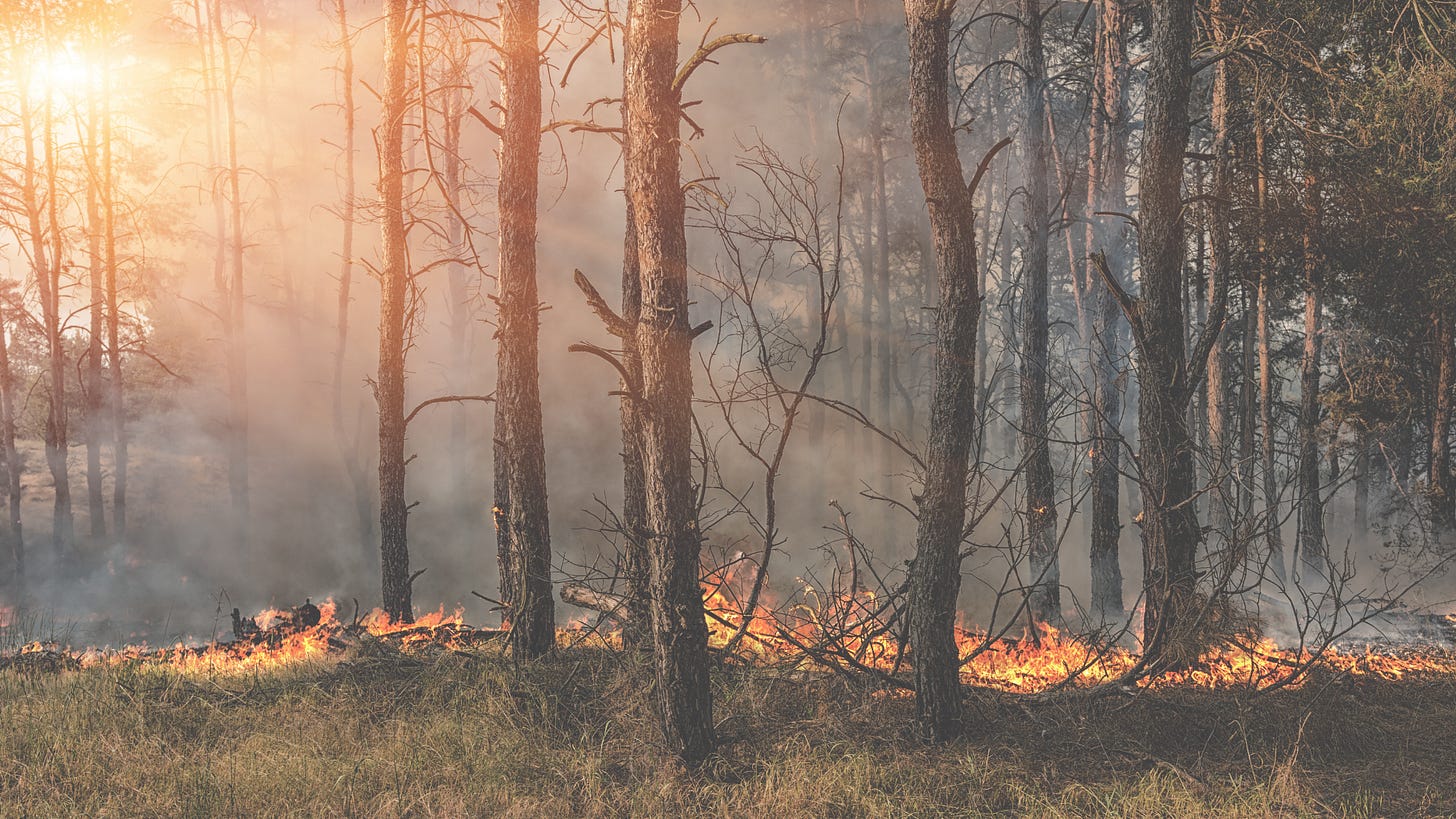 Climate change reached its highest-ever ranking on the Allianz Risk Barometer for 2022, a survey of the most important risks facing businesses based on the insights of 2,650 CEOs, risk managers, brokers, and insurance experts.
Globally, 17% of respondents cited climate change — meaning the physical, operational, financial and reputational risks linked to global warming — as the most important risk facing businesses, up from 13% in 2021. This made it the sixth-most important risk overall, up from the ninth-most important in 2021. Natural catastrophes, including storms, floods, and other extreme weather events, were ranked third-most important globally. Many of these natural catastrophes will become more destructive and frequent if climate change progresses unchecked.
Among European respondents, climate change was ranked the fourth-most important risk, among American respondents, the seventh-most, and among Asia-Pacific respondents, the sixth-most.
The ranked importance of climate change as a business risk differed by industry, too. Respondents from the agricultural sector cited climate change as the most important risk they face overall, and it was the third-most important risk to renewable energy and food and beverage manufacturers. In contrast, climate change did not rank among the top five most important risks among either financial services respondents or transportation respondents.
The Allianz Risk Barometer survey, first conducted in 2012, is run by Allianz Global Corporate & Specialty, and asks respondents to name the most important business risks for the next 12 months and beyond.
5) Green central bank club appoints new chief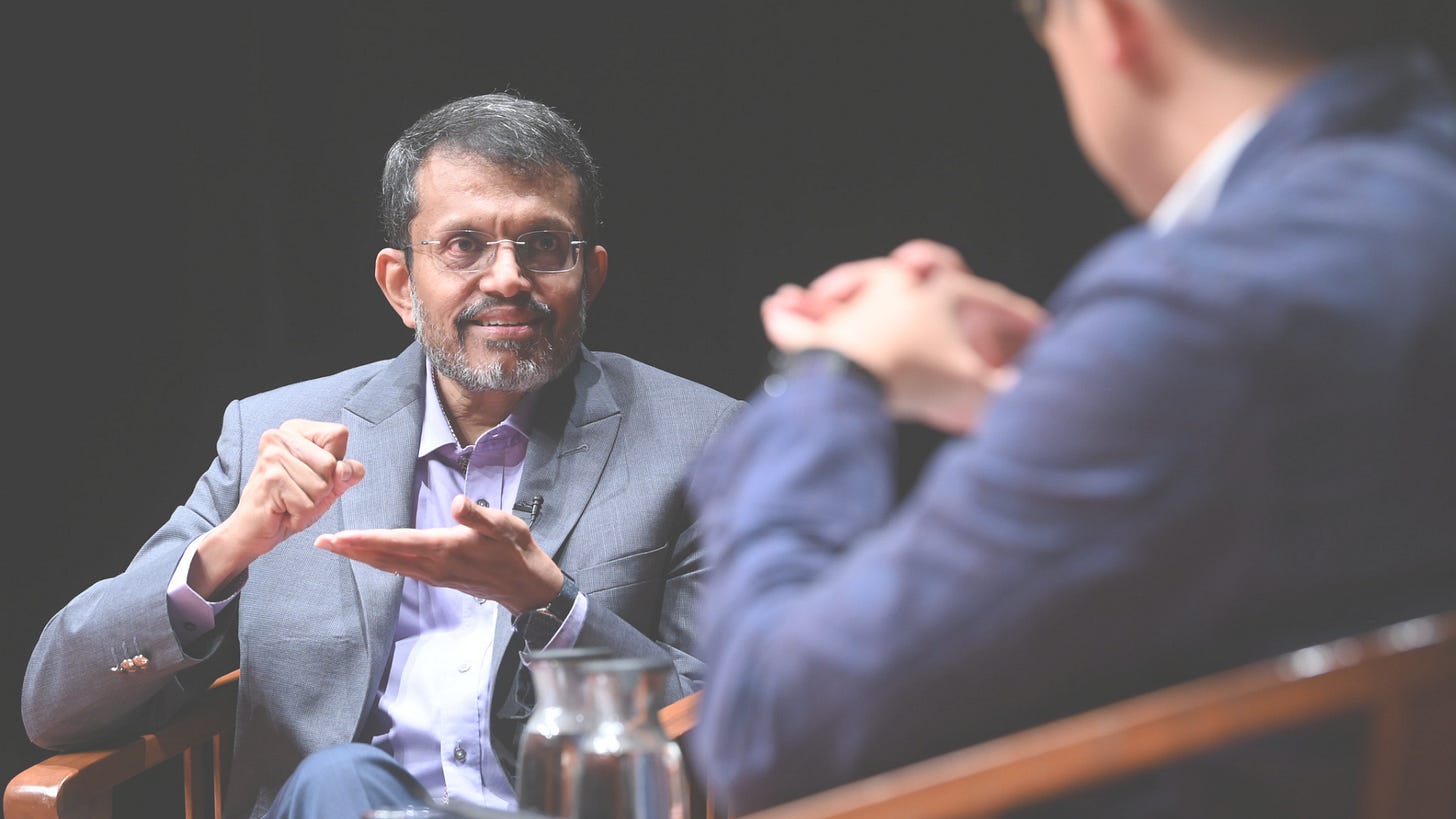 The head of Singapore's financial regulator was named on Monday the new chair of the Network for Greening the Financial System (NGFS), a coalition of climate-focused central banks and supervisors.
Ravi Menon, Managing Director of the Monetary Authority of Singapore (MAS), replaces Frank Elderson of the European Central Bank in the top spot. Sabine Mauderer, a member of the executive board at the German Bundesbank, has been appointed Vice-Chair. Both will serve two-year terms expiring in January 2024.
MAS was one of the first eight institutions to found the NGFS in 2017, and under Menon's watch the supervisor has rolled out a number of climate initiatives, including climate stress tests for banks due to take place this year.
The NGFS also announced the expansion of its steering committee to include Banca d'Italia and Banco Central do Brasil, which join for two-year terms starting this month.
Today, the NGFS has 105 member institutions across five continents, which together are responsible for the supervision of every global systemically important bank and insurer.