Get a consolidated view of

peers' climate disclosures

and activities without manual spreadsheets
Our solution surfaces the data that you need without the manual work so you can better understand what your peers, clients, partners and other industry leaders are doing around climate.


Fully traceable

cross-sectoral benchmarking dataset

across multiple areas
Get an overview of your peers' actions on climate disclosure and management, scenario analysis, transition planning, metrics and targets and more.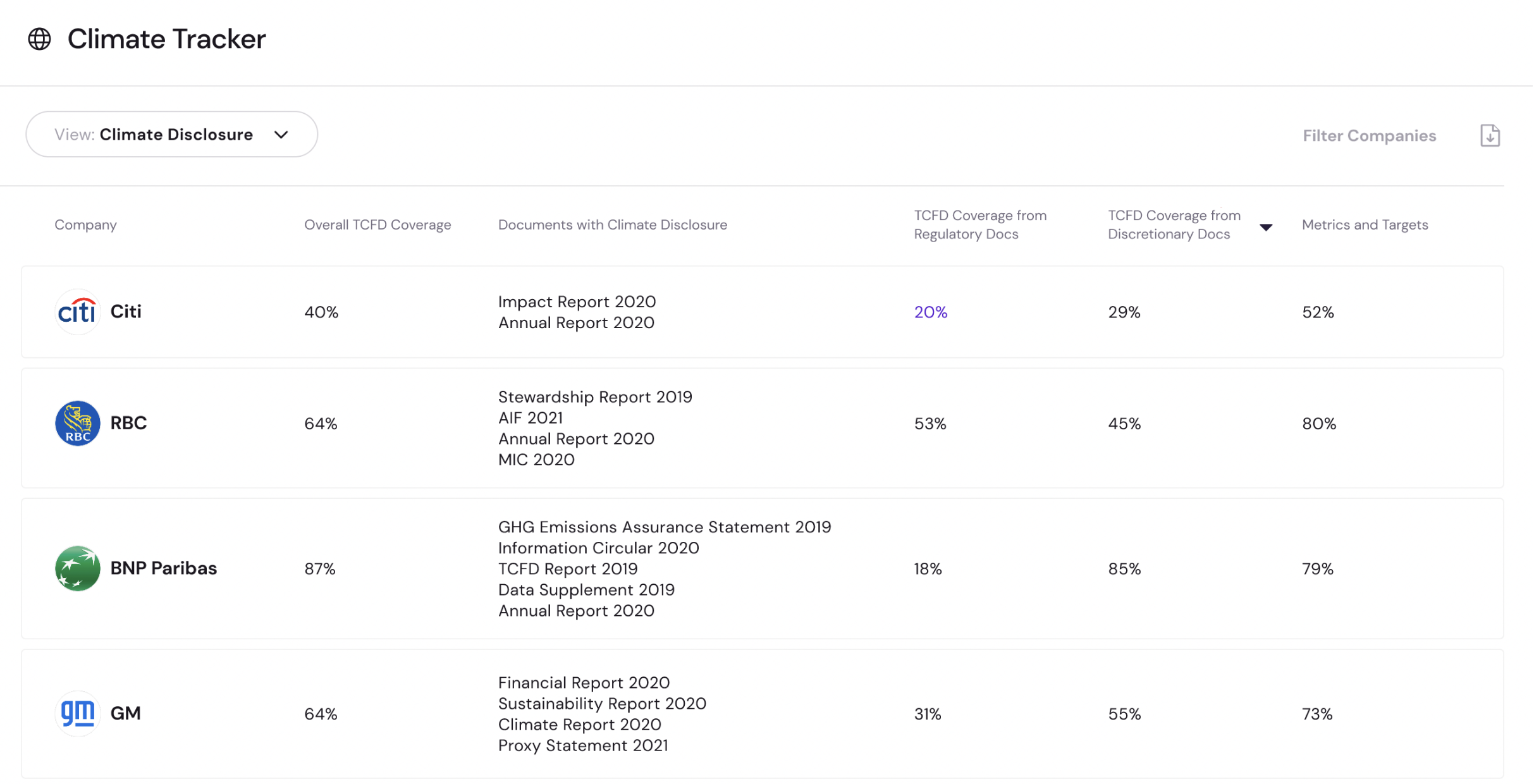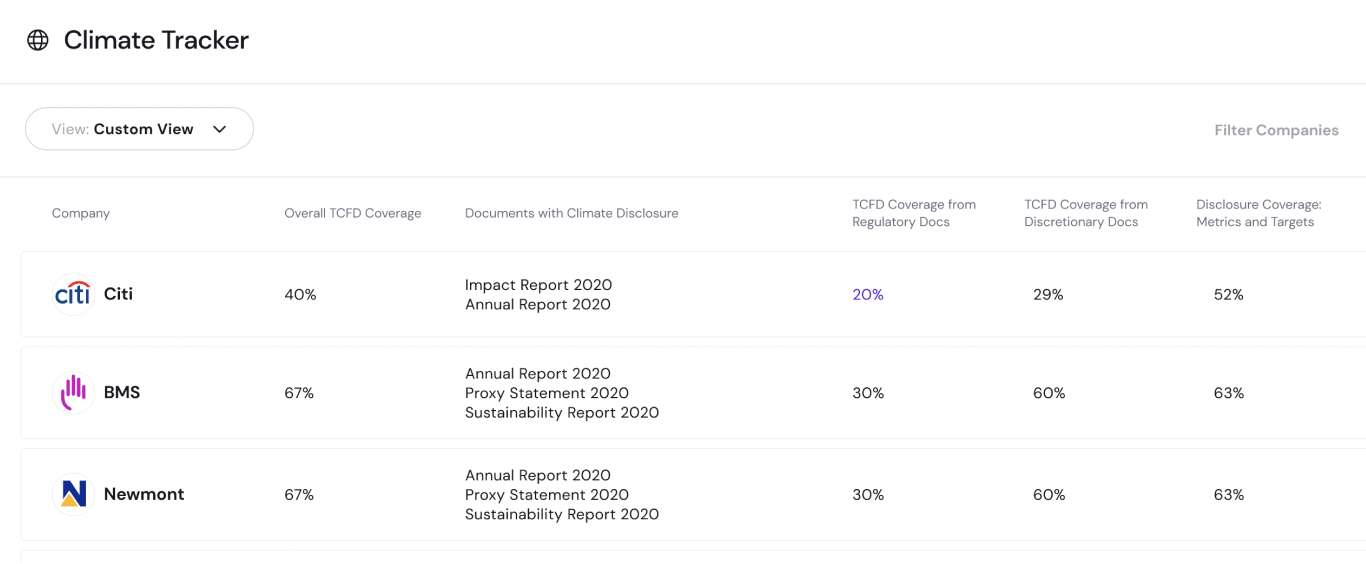 Curate the data and select organizations that are

relevant to your business
Build a custom view of your preferred data points for your selected peers, industry leaders, clients and partners that you want to keep track of.